Raising Money for Women in Need.
Not Just a Girl Flash Day is a Charity event being held in two Australian cities to raise money to support women in Need. The Brisbane event is being held at With Love Tattoo and the Sydney Event at The Darling Parlour in Sydney. 10am till late.
All Proceeds will be going to two local Brisbane women's charities. "ZIGZAG" A resource centre for victims of domestic violence and abuse. And "CHILDREN BY CHOICE" A pro-choice clinic empowering women to take control of their own sexual health.
We will also be taking donations of women's clothing, children's clothing, toiletries and non-perishable foods for "WOMENS HOUSE" A Safe house for women and families escaping domestic violence, so if you have anything to donate please bring it along!
10am – Late, With Love Tattoo, 284 Lillian Avenue Salisbury, Brisbane QLD 4107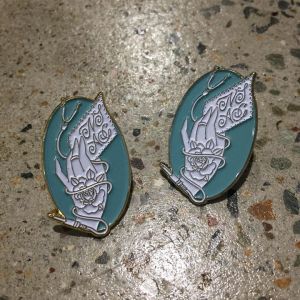 The Day will operate on a first in best dressed basis. If your chosen artist is already tattooing when you reach the front of the line, you will leave a deposit and be given an approximate time to return. The tattoos will be priced from $150-$450 CASH ONLY! Artists will be tattooing from their own original flash designs only. We will be posting everyone's designs in the week leading up to the event, so keep your eyes out.
There will be prints, merchandise, entertainment and plenty of food available on the day and we will also be holding a silent auction of paintings generously donated by the best of Australia's Tattooers. Whilst everyone who is tattooing on the day is female identifying, please know that we are welcoming EVERYONE to get tattooed! It's going to be an amazing day.
Artists for BRISBANE:
-Malika Rose (www.malikarose.com)
– Mimsy (www.trailertrashtattoo.com)
– Alison Manners (www.mannerstattoo.com)
– Sharna Lee Turner (https://www.facebook.com/sharnalee.turner)
– Drea Darling (https://www.dreadarling.com)
– Tahnee Claire (https://www.facebook.com/Tahnee-Claire-245298252148380/)
Artists for SYDNEY:
Sasha Mezoghlian, Melanie Milne Tattoos, Eddy Lou, Sophie Lewis, Kaitlin Greenwood, Thao Tran, Nerida Nicolson, Ellie Thompson, Lauren Melina, Som Nakburin, Lauren Winzer, Carly Kroll, Avalon Desu, Miss Quartz, Shell Valentine, Rachie Rhatklor, Zoe Wisdom, Ebony Mellowship, Stacey Ann, Elizabeth Huxley May , Sarah K, Alexis Hepburn, Napier Blue.
Charities confirmed for SYDNEY are One Girl Org and The Rough Period.